Patricia Frasard Allweiss
HOA Roots Blog – Patty's Genealogy Musings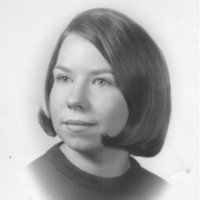 (APROXIMATELY THE FIRST 10 BRANCHES WERE CREATED PRIOR TO MY INTEREST IN GENEALOGY.   I HAVE ADDED TO AND UPDATED THE LIST.  IF YOU LOOK THROUGH YOU WILL SEE  WHERE SOME BRANCHES HAVE BEEN RESOLVED.  THE ULTIMATE GOAL IS TO TIE ALL BRANCHES INTO BRANCH ONE, MAKING THE PATRIARCH THE SAME FOR ALL.  THE PATRIARCH COULD GO BACK 6, 10, OR POSSIBLY 12 GENERATIONS.  CONTINUED RESEARCH AND DNA TESTING WILL HELP TO FACILITATE OUR DISCOVER).
BRANCH 1: Brothers Mendel Allweiss (b.about 1853) married Gitla Jochnowitz; Samuel Allweiss (b. about 1840-1845 – d.before 1925) married 1st Gitel Blitzer and 2nd Chai Devorah Merklinger; Yaakov Lieb/Jacob Allweiss (b.about 1840-d.about 1892) married Fruma Zuckerbrodt.
BRANCH 2: Eliezer Allweiss (d.1907) married Deborah Baila Knopf (some children were Toby Gittel, Avrom Yaakov, and Leib/Louis).
BRANCH 3: MERGED INTO BRANCH 1 AS A RESULT OF DNA TESTING. (Jul 2012)
BRANCH 4: Morris Allweiss (b.about 1856 – d. about 1896 Austria) married Rose Kohn.
BRANCH 5: Miriam Allweiss married to Gershon San; Ruchel Allweiss (b. about 1850) also married to Gershon San.
BRANCH 6: Abraham Alweiss (d.1813, Kolbuszowa) married Bessie Adler.
BRANCH 7: Isaac Louis Allweiss (b. Austria) married Sylvia Rubin. Son David Allweiss (b.16 Feb 1876-d.20 Oct 1940) married Mary Alter.
BRANCH 8: Herman/Chayim Alweis (d. about 1893, Galicia) married Annie/Anna Alweis.
BRANCH 9: Moses M. Allweis (b. about 1825-1840) married Freide Birman.
BRANCH 10: Rifke Allweiss (b.1827 Kolbuszowa-d.1847 Kolbuszowa).
BRANCH 11: David Alweiss married Florence Leader.
BRANCH 12: Chane Brandel Alweiss (b. Baranow, Galicia).
BRANCH 13: Jonas Allweiss married Liebe Tenzer
BRANCH 14: Gussie Alweis (b.1879 Austria)
BRANCH 15: Henie Alwes married Chune Lehrner.
BRANCH 16: Philip Alweis (b.1892, Russia) married Sadie Unknown.
BRANCH 17: Chaskel Alweis (1829-1892, Dzkowiec, Rzeszow, Galicia).
BRANCH 18: Ryfka Debora Allweiss married Natan Eimer.
BRANCH 19: Hersz Alweis (b.1816, Ocice, Galicia) married Laja Unknown.
BRANCH 20: Israel Jacob Alweiss (b. 1886, Tarnow, Galicia).
BRANCH 21: Joseph Alweis married Rose Unknown.
BRANCH 22: Eliahu Alweis (d.about 1940) married Mirl Unknown.
BRANCH 23: MERGED INTO BRANCH 1 AS A RESULT OF YAD VASHEM PAGES OF TESTIMONY. (OCT 2012)
BRANCH 24: MERGED INTO BRANCH 1 AS A RESULT OF ANALYSIS OF US IMMIGRATION PASSENGER LIST DATA. (NOV 2012)
BRANCH 25: Chaje Alweis (b.about 1867 in Krakau, arrived in NY 6 Jun 1890 aboard the Wieland).
BRANCH 26: Harry Alweiss (b.1900 Austria).
BRANCH 27: Esther Allweiz (b. about 1855 Kolbuszowa).
BRANCH 28: Shlomo Allweiss (d. between 1940-1945) married Feige Allweiss.
BRANCH 29: Sarah Alweis (b. about 1870).
BRANCH 30: Heyman Alweis (b. 1852 Austria) married Hani Hoffman.
BRANCH 31: Lily Victoria Allweiss (died 14 Sep 1955), Kenton, Middlesex, England.
BRANCH 32: Moses/Morris H. Alweiss (1863-1906) married to Anna Alweiss. Father was Meier Alweiss and mother was Marzem Alweiss.
BRANCH 33: Josef Alweiss (b. about 1880, Jaslany, Galicia).
BRANCH 34: Anne Alweiss married Jonas/Yanoff Hescheles).
BRANCH 35: Gail Janice Alwais.
BRANCH 36: Dunie Alweiss (b. about 1905-1910) married Tonka Bilfeld, Kolbuszowa. They had a child Felucha b. 1935-1936.
BRANCH 37: Chaia Allweiss arrived in NY 15 Dec 1891 aboard the ship 'Dania'.
BRANCH 38: Marcia Alweis married Judel Spielvogel. They had a son named Simson Alweis f. Spielvogel born in 1886 in Mielec.
BRANCH 39: Fischel Alweis (b. abt 1840-1860 Galicia) married Biela Roth. Son Izrael Roth r. Alweis born 1878 in Mielec.
BRANCH 40: Tauba Alweiss married to Chiel Zuckerbroda lived in Komorow ad. Kolbuszowa in 1908. Their daughter Chana Alweiss married Bernad Horowitz from Chacholow ad. Neumark. His father's name was Kiwa and his mother's name was Rosia. Chana and Bernad married in 1908. (Found on JRI-Poland, Krakow JHI marriage banns 1901-1909, Akt 59, Fond 994).
BRANCH 41: David H. Young was born on 26 Jun 1974 in Los Angeles County, California. His mother's maiden name was listed as Allweiss. (California Birth Index, 1905-1995).
BRANCH 42: Beile (age 19), mother Elke (age 47), and Pesche Altweiss (age 10)sailed from Hamburg to Liverpool to Hull aboard the ship 'Flamingo', 14 December 1886. They came from Kolbuszowa, Galicia and their final destination was New York.
BRANCH 43: Dr. Benjamin Alweis, born 7 Mar 1893 in New York. He died 21 Mar 1942 in NY.
BRANCH 44: David Allweiss (born in the 1950's, currently in prison at Oswego, NY 13126).
BRANCH 45: A New York state marriage license dated 28 Aug 1891 shows Ester Alweiss, age 20, birthplace Galicia (parents are Moses Alweiss and Ruchel) married Leib Wang, age 23, also born in Galicia.
NOTE: Many years ago a list of Allweiss Family "Trees" was started by cousin Gershon Allweiss. At that time it had about 12 "Trees". Through his preliminary hard work and organization I have been able to build upon that foundation. I have renamed them "Branches" as each is an offshoot a core single "Allweiss Tree", regardless of the spelling (Allweiss, Allweis, Alweiss, Alweis, Alwais). Please review and see if you can solve a piece of this puzzle. Go to www.hoaroots.org to see the all Allweiss cousins. Contact me with your questions or information.