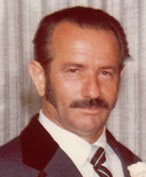 In Memory of Our Father
Salek Allweiss
September 1, 1925 – August 1, 2004
Sol's Holocaust Testimony
In 1993, Sol gave his testimony of his Holocaust experience at the Holocaust center in Michigan. I have been waiting many years for the various Holocaust centers to make these testimonies freely available on the web. As of now they are still not readily available. I have decided to make my Dad's available, and hope this prods others to do the same. In this new environment of deniers, it is more important than ever to remember what we really fight for.
Click the  links on the right to start the videos.
The testimony is an hour and forty minutes long, in two parts. You can pause at any time and come back to finish viewing as long as you do not close this page.